I can't resist a good quiz, and I saw this on my sister Bonnie's blog and decided to give it a go:

What's your color personality?
Well, I always thought my favourite colour was green or orange, but it turns out it is RED. And when I read the personality type it is me to the T, and I do have a red bedroom!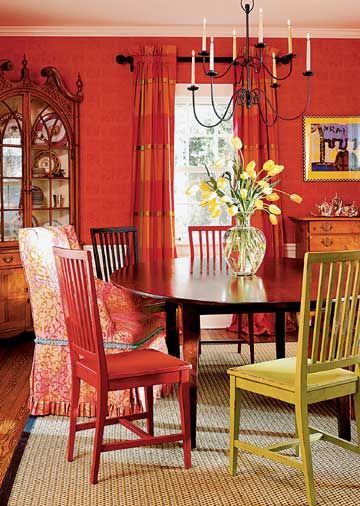 Based on your choices, you seem to lean toward the traits associated with an affinity for the color
red
. Your friends likely describe you as warm, passionate, and dynamic. You tend to feel emotions strongly and often wear your heart on your sleeve.A very social person, you are popular for your energy and readiness to have a good time.

You're one person who's always ready to party!

When it comes to relationships, work, and even how you decorate your home, you can be pretty traditional, but you're also willing to make bold moves to make a
statement.Your strong opinions and competitive nature mean that you sometimes clash with others, but often your warmth and confidence save the day. If you want to introduce your signature color into your home's décor, consider a rich red for a formal dining room or as an unexpected punch of color in an entryway.
I love colour, our house interior has lots of yellows and oranges,and bright
paintings. I only have wood furniture, and I have chandeliers. I don't like mod furniture at all, I love the Bohemian and Bali look, I love glitz and sparkles and glass danglies haha. I am in the process of planning a new kitchen,definitely cherry wood, and red splash backs, and a red chandelier of course! At the moment we have lime green tiles and lights
(Mark chose them as he loves the mod look, we definitely are opposites!)
that look like rockets, and stained glass cupboard doors on some cupboards, which I LOVE .This is the one room in our house we have not renovated, except for granite counter tops, it's an enormous kitchen so it has always been last on our list of renovations, but it's time....


Design by Tina

is having a CT call, if anyone one is interested in joining her team (I am on it too)Have a look at her amazing products here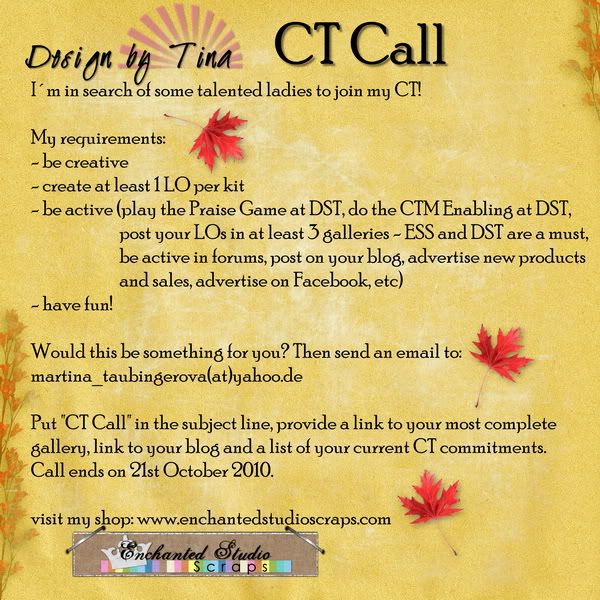 KimB Designs

has a new collab

CU Vintage Grab Bag

with

Laitha's Designs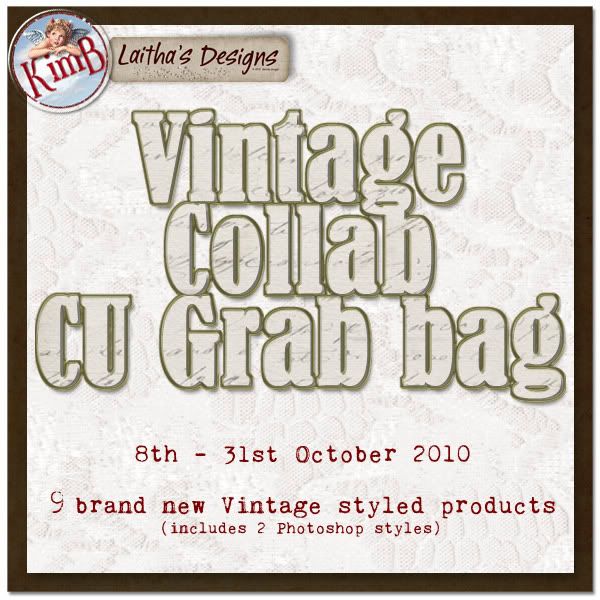 My freebie, I used quite a few products in the grab bag.