Can you believe January is almost over? We have had a very rainy, stormy January here. But today the sun is shining and not a cloud in the sky for a change! This is a photo my son took from work just before one of our huge storms that caused bad flooding in the area, look at that sky!
RuthMeldoy Designs

has released a set of photos masks today-

Masked 8
My LO,also using

Blossom
Puppy news! I did not receive my Cane Corso pup from the USA (Avalanche Kennels) in December as planned, the timing was not right and the pup would have only got to us after the age of 12 weeks, and we decided to rather wait for another litter to get a younger pup. Well, our pup was born on 25th January, one of 9 , so we should receive her at the latest at the beginning of April. We changed our order to a female as in the meantime I found an excellent breeder in South Africa,

Tsavu Kennels

actually not too far away from us, and we have bought a male and pick him up tomorrow! He will be one of these, we will decide which one tomorrow. He is only 6 weeks old!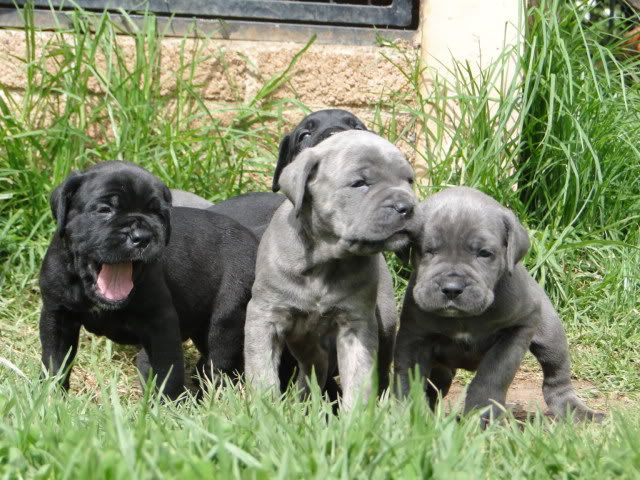 So we will have a male and female 6 weeks apart in age, double trouble LOL. We hope to at least breed one litter from these 2, as they are both from excellent bloodlines.
I have a little freebie for you today, some masks I created ages ago that I have changed up for the ESS Colour Challenge this month. They are layered, the mask is on a separate layer to the elements.(The doggy is my male Doxie)
Download here
Have a great weekend!