Our Cane Corso Monty is 6 months old, and has earned the nickname The Full Monty as he is so big hahaha!He has gone through 4 eye surgeries for Cherry Eye in the last 2 months, the last being a partial removal of the tear gland, just leaving the duct in tact, he looks so much better. Here he is just after the op, feeling very sorry for himself, trying to get on the bed but still too out of it.

He weighs 40 kgs (88 lbs) and is 61 cms tall at the withers(24 inches), the average height of a fully grown Corso already, big boy!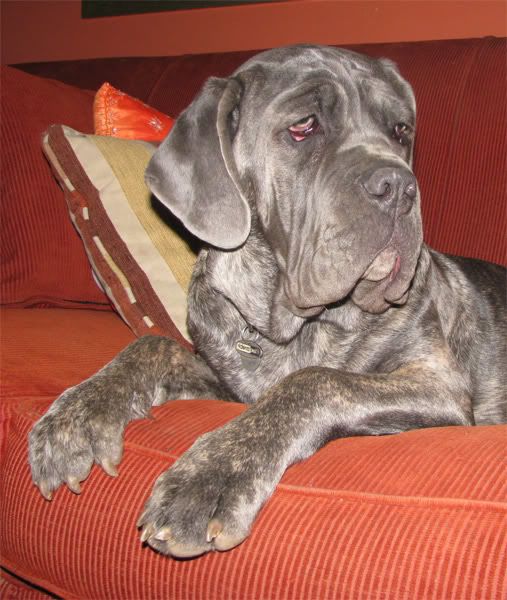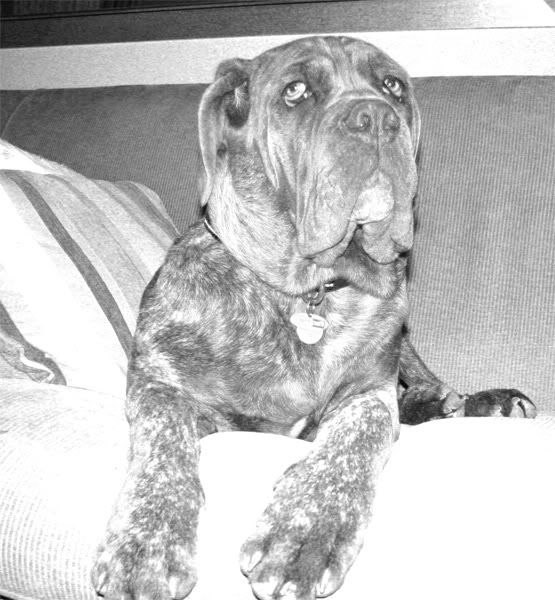 Here is another LO of my DD using KimB Designs new kit Spirit Wild Child, one of my very favourites of hers!
Kim also has a new

CU Grab Bag

in her store, only $5.50 for 5 brand new full sized products + one designers inspiration. (Full reveal in store)
And I did the

DSO June Colour Challenge

using some of the goodies in this bag.
Download here
Hope you are having a great weekend!