If anyone has tried Art Journaling they know how addictive it is!I have recently got into trying few, digital of course, with Design by Tina's new Art Journaling kits at One Story Down.

Her new kit is out today-

Deep Blue
My page
Two of my favourite Art Journaling blogs are

Art journaling

and

Follow Your Art
Ok, on to the sales :)


KimB Designs- ScapMatters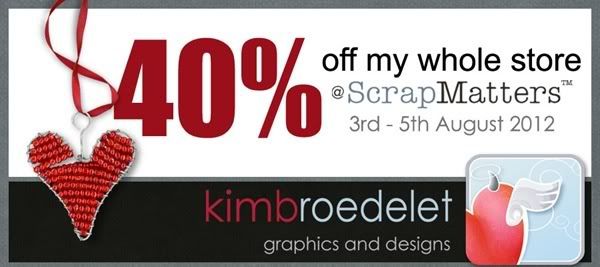 KimB Designs-SugarHillCo
60% off LouCee Creations CU Store at SugarHillC0
A word art freebie
Download here
Have a great weekend!!We will be glued to the TV tomorrow morning, hoping our SA Rugby team wins!! Go Sharks!!