Woo Hoo, only 5 weeks to go until I can walk like a human again- I hope! It has not been too bad, I had some comic relief on Saturday, when I met my "internet" buddies, Renee and KimB at Kyalami at a race day. It felt as if I had always known them!The day flew by and before we knew it we well into the night haha- and it has taken me a few days to recover!
A few photos- I have many more that my other friends took, just waiting for them to be downloaded and sent!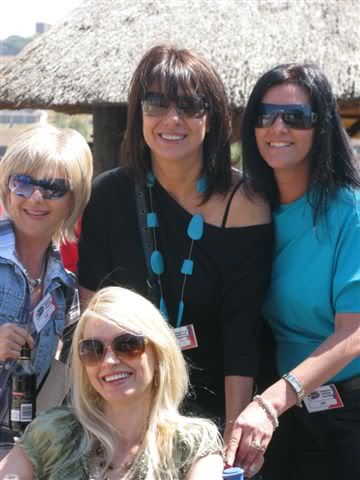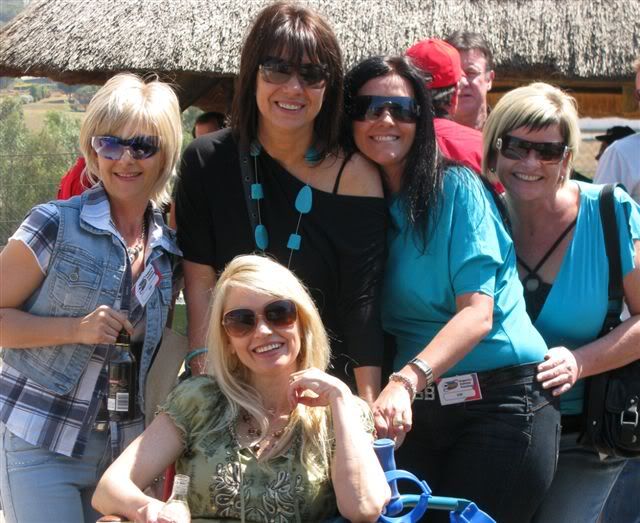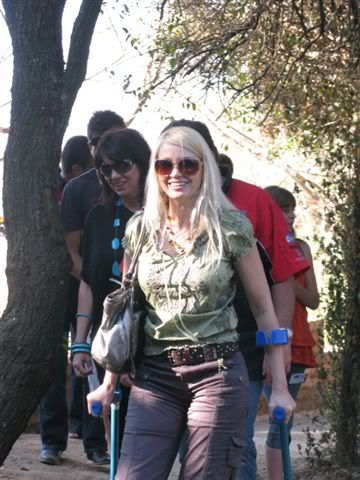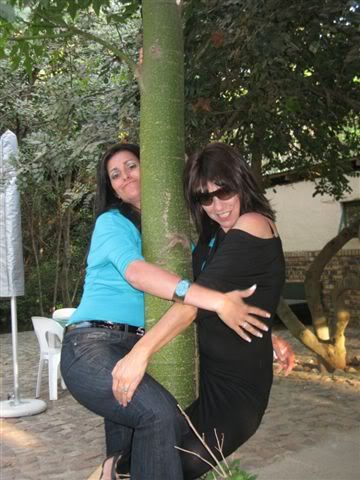 Thanks guys, you took my mind off my sorry state for a few hours,although it did take me a few days to recover !!
Some sad news though, my poor doggy Jackson does have cancer- Spindle Cell Sarcoma, grade 3. We are all so devastated- he is only a year old. It is a soft tissue cancer, slow growing, and he will still have some time. I am doing some research on diets and vitamins etc.
This was taken a few days ago- with my DD Cherye
I had lots of time to play(can't really do much else!).

KimB Designs

is on a style roll and created some gorgeous fun styles.

She also has a

Papermaker Grab Bag

out with fabulous overlays- only $5 for 6 overlay packs!
Here is a freebie created with some of the paper overlays and styles, I have also used styles that are still to be put into the store so keep a look out!